Hazelnut Kitchen
Missing the Old Owners
Hazelnut Kitchen: Now Under New Ownership
Hazelnut Kitchen was sold in the summer and now has new owners and a new head chef. While we loved the old Hazelnut and gave it a rave review, we can't recommend the "new" Hazelnut as we have yet to try it. And since it is such a long drive to get there we are not sure when we'll try it. Obviously Hazelnut Kitchen won't be the same as it has lost the soul and spark of the past owners, Chef Jonah and Christina. Hazelnut Kitchen used to be our favorite place to eat in Ithaca. What made it special was the creativity of former chef Jonah, his approach to food changed the landscape of Ithaca dining - he and his cooking will be missed. The new current owners have a daunting, seemingly insurmountable task ahead of them as they try and replace or replicate the old charm and bounty of tastes that used to be Hazelnut Kitchen.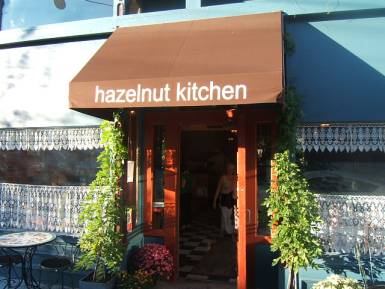 Hazelnut Kitchen is located at 53 E. Main St., Trumansburg, NY