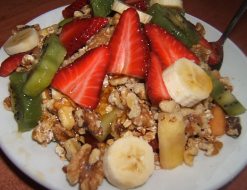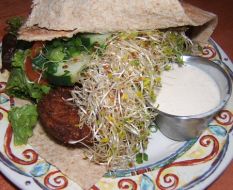 Aladdin's Natural Eatery: Healthy and Affordable
Cuisine: Mediterranean + Middle Eastern
Ever wondered why most of the Cornell students look so thin and healthy? Could it be because they eat at Aladdin's Natural Eatery? Maybe. Aladdin's serves a Mediterranean diet that has been touted as one of the healthiest on the planet, Alladin's adds to that by making the food very affordable. It is easy to like Alladin's; the space is open and bright; ample outside dining with cooling umbrellas; the food is fresh, healthy and very affordable - no wonder the Cornell crowd packs this place each night.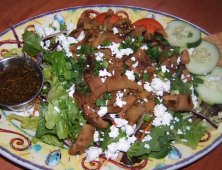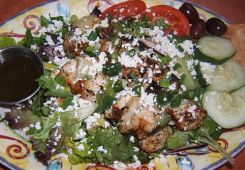 The Food:
Fruit and Nut Salad an enormous hit with our 3yr old; fresh fruit on top of yogurt, nuts and granola, topped with honey.
Falafel comes as either a salad or a pita; our pita was huge - chick pea and fava bean patties were nice and crisp with a hint of warm spice and surrounded by fresh greens, tomatoes and sprouts.
Chicken Souvalki the marinated chicken kabobs were dreamy, tangy and moist, the vinaigrette dressing was a wonderful complement to the feta on the Greek salad - highly recommended.
Mediterranean Salad is a flavorful mix of greens, creamy goat cheese and plentiful marinated grilled eggplant.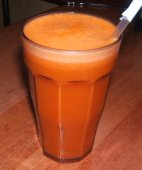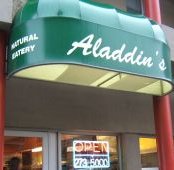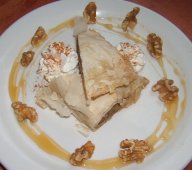 The Experience:
The setting is vibrant yet relaxed
Parking is convenient as there is a parking garage right behind the restaurant

The Price:

Prices are inexpensive, only 1 item is over $10
Apps range from $4.50 - $5.75, salads $3.95 to $8.25, entrees $4.75 to $11.95

Aladdins Natural Eatery is located at 100 Dyden Rd, Ithaca, NY
607-273-5000

Reviewed April, 2008
Help Support
Ithaca Restaurant Review
Try Netflix for Free

The Good, The Bad & The Free Trial
www.NetflixReview.com